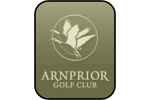 Notables
Welcome SUMMER!
HM: Inch goes 3-0 for 6pts
THANK YOU to The Commish & Malone for throwing in lunch for all that played the double header today - yummy!
TC "C" MATCH UPDATE: Burr takes the win vs. FrenchHooligan to advance to round 3 - Congrats!
DOGGIES: Six doggie holes with three going to Dragon, two to HighFive and one to Chill @ 11 bones ea
SKINS: A total of seven skins with four for Dragon and one each to Chill, Cash & Grumpy @ 9 bones a piece
Thank you to Cash for being a super skinsmistress and to Grumpy for his awesome doggie delivering skills...and for being my most favorite Co-OC for the day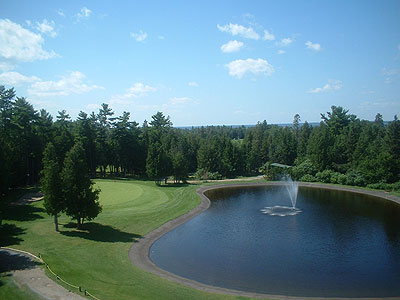 Quotables
Playing with BURR and CHILL today...then why is it so hot!!
What are you doing stupid? Can we all call him that or is it a pet name?
I did some manual labour at home yesterday..."What did you do, vacuum?"
Wanna throw off Inch before he shoots? Just say the word "SEX" before he shoots!
Are there any clubs left in your bag?
Yeah baby!
Wed Jun 20, 2012
---
Summary


Valley "Boys", those valley boys...Like OMG, totally! Yup, 'dey came down from the Valley and took over the Slammer Tour today....well, for the morning round anyways. This is the second of a series of double header Wednesdays and today was the official launch to summer - The Summer Solstice is finally here. As Malone says, "Yeah Baby!.



Stars
Dragon (r)
Our first star signed up for this event and challenged #1 Malone but by the time todays event started, #1 had already passed on and Dragon was vying for #2....which he handily acquired by upsetting all in his foursome. FIVE birdies, FOUR skins, THREE doggies and the number TWO position in the Slammer ranks....makes him number ONE star today! This Dragon is going to need to be slayed to be beaten I think!
Burrhead (r)
For a Slammer with such a "cool" nickname, he could have cooled off the day a little...but this rookie was hot hot hot as he goes undefeated with the upset wins against FrenchHooligan, IronMaiden and Chill moving 520 spots up the ranks and now sits in the top 30. Three wins, six points...Nice!
Cash
Cash is always a fierce competitor and the only lady on tour that plays on the "boys" tees...and she goes undefeated again today with the upset wins over HighFive and Lethal. Cash records one bird good for the skin and adds 4 points to her winning total. Well done!

Onsite Coordinator

Stats

Attendance: 14
Scoring Average: 92
Birdie Average: 0.79
Course Rating: 7.5
Best aspects of course: Greens

Kids

Event Fees

ST Member: $42
EG Member: $37
EG Unl. Member: $31
UPSETS
DEFENCES
Challenger
Defender
Hole
Challenger
Defender
Hole
Burrhead (r) [

551

]
FrenchHooligan [

63

]
12
Princess [

182

]
Inch [

143

]
13
Cash [

136

]
Lethal (r) [

99

]
12
FrenchHooligan [

63

]
chill (r) [

30

]
13
Dragon (r) [

109

]
NoCents [

102

]
13
Lethal (r) [

99

]
HighFive (r) [

59

]
14
Burrhead (r) [

551

]
IronMaiden [

31

]
13
Princess [

182

]
Gator (r) [

88

]
14
Inch [

143

]
Grumpy [

61

]
13
NoCents [

102

]
Malone [

2

]
16
Inch [

143

]
Gator (r) [

88

]
13
FrenchHooligan [

63

]
IronMaiden [

31

]
16
Cash [

136

]
HighFive (r) [

59

]
15
IronMaiden [

31

]
chill (r) [

30

]
17
Dragon (r) [

109

]
Malone [

2

]
16
Princess [

182

]
Grumpy [

61

]
18
Gator (r) [

88

]
Grumpy [

61

]
18
Burrhead (r) [

551

]
chill (r) [

30

]
18
INDIVIDUAL PLAYER STATS
Slammer
Score
Birds
Eagles
Dogs
Bones
Skins
Bones
Record
Points
Inch
87
0
0
0
0
0
0
3-0-0
6
Burrhead (r)
89
0
0
0
0
0
0
3-0-0
6
Dragon (r)
73
5
0
3
33
4
36
2-0-0
4
chill (r)
93
2
0
1
11
1
9
2-1-0
4
Cash
81
1
0
0
0
1
9
2-0-0
4
Gator (r)
102
0
0
0
0
0
0
2-1-0
4
HighFive (r)
92
0
0
2
22
0
0
1-1-0
2
Grumpy
107
1
0
0
0
1
9
1-2-0
2
Malone
76
1
0
0
0
0
0
1-1-0
2
IronMaiden
97
0
0
0
0
0
0
1-2-0
2
NoCents
82
1
0
0
0
0
0
0-2-0
0
Lethal (r)
99
0
0
0
0
0
0
0-2-0
0
FrenchHooligan
103
0
0
0
0
0
0
0-3-0
0
Princess
112
0
0
0
0
0
0
0-3-0
0
SKINS
HOLE
1
2
3
4
5
6
7
8
9
OUT
10
11
12
13
14
15
16
17
18
IN
TOTAL
SKINS
PAR
4
3
5
3
4
4
4
3
5
35
4
3
5
4
5
3
4
3
4
35
70
Dragon (r)
6
3
4
2
4
4
4
3
4
34
8
3
4
5
5
3
4
4
3
39
73
4
Cash
5
4
6
3
6
5
5
4
5
43
4
4
6
3
5
3
4
4
5
38
81
1
chill (r)
3
3
6
2
8
6
5
3
6
42
5
3
8
7
6
4
8
4
6
51
93
1
Grumpy
6
4
6
7
6
7
7
3
7
53
8
3
8
8
4
4
7
4
8
54
107
1
Malone
4
4
6
3
5
4
4
3
6
39
4
3
4
4
5
4
4
4
5
37
76
0
NoCents
5
4
5
3
5
5
5
3
5
40
6
4
4
6
5
3
5
4
5
42
82
0
Inch
5
4
6
3
5
6
5
3
8
45
7
3
7
4
5
3
5
3
5
42
87
0
Burrhead (r)
4
3
6
4
6
4
5
5
6
43
5
3
5
5
7
4
8
4
5
46
89
0
HighFive (r)
5
3
5
4
5
6
6
3
7
44
5
4
7
7
5
6
6
3
5
48
92
0
IronMaiden
5
4
6
6
6
5
7
4
6
49
4
4
6
6
8
6
5
5
4
48
97
0
Gator (r)
6
6
6
4
7
7
5
4
6
51
6
4
8
6
7
3
6
6
5
51
102
0
FrenchHooligan
5
4
6
5
5
6
8
6
7
52
5
3
8
8
6
4
7
4
6
51
103
0
Princess
5
7
6
4
8
8
6
5
6
55
6
4
7
8
8
5
7
4
8
57
112
0
TOTAL
1
0
1
0
1
0
0
0
1
0
0
0
1
1
0
0
0
1
7
Legend
E
Eagle or Better
B
Birdie
P
Par
G
Bogey or Greater
C
Cut-off birdie