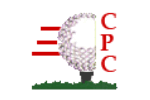 Notables
Pending, Boxer, and RayRay all play their first Slammer events ever. Seven more play their first for the season, and NiceHair returns to the Tour for the first time in 68 months. Welcome back Slammers!
Honourable Mentions go out to B-Rye for jumping 110 rungs on the ranking ladder, Malone (3-0, 3 birds and a dog), Ozone (3-0), RedDog (2-0-1) for his second undefeated event this season.
When Corporal upset RipZone, he moved from 449th to 30th. Here's hoping that he makes it onto Tuesday's Ottawa Sun's top 30 list.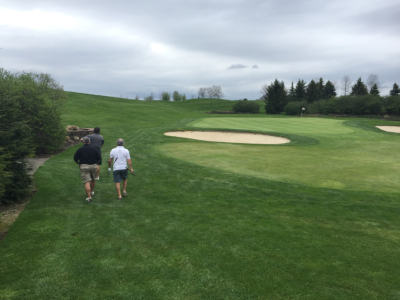 Quotables
"You can't even screw up right."
"There is water long!"
Fri Apr 13, 2012
---
Summary


Bus departs at 6:15, one person missing on each bus, but the 70 people ready for a fun weekend are packed and sitting in their seats. Next stop is right after we cross the border and get to sample those Il Primo sandwiches. Some non-slammers watch all of the bones getting collected at the rest stop. Dogs and skin bones for three rounds. Back on the bus and a must see movie. Seven days in Utopia, and many golfers heard quoting it thru today's round. Busses land at Conklin, Ian Campbell putting contest starts, and many people head to the range. Hot dogs are being eaten, beers are ordered, and we are ready, SHOTGUN … they're off, and 4.5. hours the busses are getting loaded again. What a great day!



Stars
Smitty
3-0, 1 birdie skin and a doggie, two of his three wins were an upset when he defeated Sunny & Pizzaman to move from 34th to 21st.
Boomer
Most bones for his 3 birdies {one for a skin] and two doggies. Boomer was also 3-0.
DJD
DJD was another 3-0 bone winner with his dog and bird only one of his three birdies wasn't cut-off.

Onsite Coordinator

Stats

Attendance: 27
Scoring Average: 94
Birdie Average: 0.78
Course Rating: 9.5
Best aspects of course: fast greens

Kids
UPSETS
DEFENCES
Challenger
Defender
Hole
Challenger
Defender
Hole
Primo [

113

]
Ripzone [

32

]
12
BackFlash [

83

]
Boomer [

31

]
11
Sunny [

27

]
PizzaMan [

22

]
12
NiceHair [

Unr

]
Boomer [

31

]
11
Corporal [

449

]
Ripzone [

32

]
14
Ripzone [

32

]
Malone [

15

]
12
B-Rye [

225

]
ChooChoo [

115

]
14
Rayray (r) [

Unr

]
B-Rye [

225

]
12
Ozone [

35

]
IronMaiden [

21

]
15
Lucky Sowa [

406

]
Boomer [

31

]
13
BearCat [

60

]
IronMaiden [

21

]
15
Pending [

418

]
RedDog [

84

]
13
Smitty [

36

]
PizzaMan [

22

]
15
Boxer (r) [

Unr

]
DJD [

20

]
13
RedDog [

84

]
Papa Malone [

80

]
15
Boxer (r) [

Unr

]
Toolz [

272

]
14
Smitty [

36

]
Sunny [

27

]
16
Ghost (r) [

Unr

]
DJD [

20

]
14
Popeye [

39

]
IronMaiden [

21

]
17
NiceHair [

Unr

]
BackFlash [

83

]
15
Ghost (r) [

Unr

]
Boxer (r) [

Unr

]
17
Hacker [

63

]
Smitty [

36

]
15
Hacker [

63

]
Sunny [

27

]
15
Corporal [

449

]
Malone [

15

]
15
Pending [

418

]
Papa Malone [

80

]
15
Pending [

418

]
Grumpy [

85

]
16
Toolz [

272

]
DJD [

20

]
16
Rayray (r) [

Unr

]
ChooChoo [

115

]
16
Ghost (r) [

Unr

]
Toolz [

272

]
17
Primo [

113

]
Malone [

15

]
17
BearCat [

60

]
Ozone [

35

]
17
Lucky Sowa [

406

]
BackFlash [

83

]
18
NiceHair [

Unr

]
Lucky Sowa [

406

]
18
Hacker [

63

]
PizzaMan [

22

]
18
Grumpy [

85

]
RedDog [

84

]
18
Grumpy [

85

]
Papa Malone [

80

]
18
Corporal [

449

]
Primo [

113

]
18
Popeye [

39

]
Ozone [

35

]
18
BearCat [

60

]
Popeye [

39

]
18
INDIVIDUAL PLAYER STATS
Slammer
Score
Birds
Eagles
Dogs
Bones
Skins
Bones
Record
Points
Boomer
84
2
0
2
66
1
16
3-0-0
6
Smitty
80
1
0
1
33
1
16
3-0-0
6
DJD
82
3
0
1
33
1
16
3-0-0
6
Malone
79
3
0
0
0
1
16
3-0-0
6
Ozone
87
0
0
0
0
0
0
3-0-0
6
RedDog
101
1
0
0
0
0
0
2-0-1
5
Sunny
82
2
0
0
0
1
16
2-1-0
4
Toolz
90
2
0
0
0
1
16
2-1-0
4
B-Rye
82
2
0
0
0
0
0
2-0-0
4
Popeye
94
0
0
0
0
0
0
2-1-0
4
Papa Malone
103
0
0
0
0
0
0
2-1-0
4
Primo
87
0
0
0
0
0
0
1-1-1
3
Corporal
93
0
0
0
0
0
0
1-1-1
3
BackFlash
99
1
0
0
0
0
0
1-1-1
3
Grumpy
104
0
0
0
0
0
0
1-1-1
3
Lucky Sowa
107
0
0
0
0
0
0
1-1-1
3
BearCat
92
0
0
0
0
0
0
1-2-0
2
Ghost (r)
97
0
0
0
0
0
0
1-2-0
2
ChooChoo
99
1
0
0
0
0
0
1-1-0
2
Hacker
88
3
0
0
0
2
32
0-2-1
1
PizzaMan
91
0
0
0
0
0
0
0-2-1
1
IronMaiden
96
0
0
0
0
0
0
0-3-0
0
Boxer (r)
98
0
0
0
0
0
0
0-3-0
0
Ripzone
100
0
0
0
0
0
0
0-3-0
0
Rayray (r)
105
0
0
0
0
0
0
0-2-0
0
NiceHair
107
0
0
0
0
0
0
0-3-0
0
Pending
119
0
0
0
0
0
0
0-3-0
0
SKINS
HOLE
1
2
3
4
5
6
7
8
9
OUT
10
11
12
13
14
15
16
17
18
IN
TOTAL
SKINS
PAR
4
3
4
4
4
5
3
4
5
36
3
4
4
3
5
4
4
4
5
36
72
Hacker
6
4
5
6
8
5
4
5
4
47
3
6
3
5
6
5
3
5
5
41
88
2
Malone
3
4
5
4
4
5
5
5
6
41
3
4
5
4
4
5
5
4
4
38
79
1
Smitty
4
4
4
5
3
6
4
5
6
41
3
4
4
3
6
4
4
5
6
39
80
1
DJD
5
4
5
5
5
6
2
3
6
41
5
4
4
3
6
4
7
3
5
41
82
1
Sunny
5
2
5
5
4
6
2
4
6
39
3
4
4
4
7
5
5
5
6
43
82
1
Boomer
6
3
5
5
5
5
3
3
5
40
2
4
8
5
5
5
5
5
5
44
84
1
Toolz
5
4
7
5
4
5
4
4
7
45
4
6
5
2
4
6
8
5
5
45
90
1
B-Rye
4
3
6
4
4
5
5
5
4
40
5
5
4
4
5
3
6
5
5
42
82
0
Ozone
4
5
5
6
5
5
5
5
5
45
3
5
5
3
6
4
6
5
5
42
87
0
Primo
6
4
4
6
5
7
3
4
5
44
4
4
5
3
6
5
5
6
5
43
87
0
PizzaMan
6
4
5
6
6
5
3
5
6
46
5
4
6
3
6
5
6
5
5
45
91
0
BearCat
5
3
5
5
5
6
4
7
6
46
3
6
4
3
6
6
5
6
7
46
92
0
Corporal
6
3
4
5
5
5
3
8
5
44
6
6
5
6
5
5
6
5
5
49
93
0
Popeye
4
5
5
5
4
5
3
8
5
44
3
5
7
4
8
7
5
5
6
50
94
0
IronMaiden
5
4
5
7
5
7
4
6
7
50
5
5
5
4
5
6
5
5
6
46
96
0
Ghost (r)
5
4
7
5
5
5
5
7
7
50
3
6
5
4
6
5
5
6
7
47
97
0
Boxer (r)
5
5
7
5
5
6
4
4
7
48
5
4
5
3
6
6
8
7
6
50
98
0
ChooChoo
6
4
7
5
7
8
3
5
4
49
3
7
4
4
6
6
5
7
8
50
99
0
BackFlash
6
5
5
6
7
7
4
5
7
52
5
6
6
4
5
3
8
4
6
47
99
0
Ripzone
6
5
4
7
6
6
4
5
7
50
7
5
6
5
7
4
6
5
5
50
100
0
RedDog
6
5
5
5
8
5
5
6
5
50
5
8
6
4
5
5
8
6
4
51
101
0
Papa Malone
7
4
6
6
6
8
6
8
6
57
3
4
6
4
5
7
6
5
6
46
103
0
Grumpy
8
4
8
5
4
5
4
6
8
52
4
7
6
5
7
6
6
4
7
52
104
0
Rayray (r)
5
4
7
6
6
7
3
6
6
50
3
5
6
8
6
7
8
6
6
55
105
0
Lucky Sowa
6
6
4
5
6
6
3
6
6
48
5
6
6
8
8
7
8
5
6
59
107
0
NiceHair
7
4
8
7
5
6
4
8
5
54
6
4
7
5
8
5
6
6
6
53
107
0
Pending
6
6
6
5
8
7
8
7
7
60
3
5
8
5
8
7
8
8
7
59
119
0
TOTAL
1
1
0
0
1
0
0
0
0
1
0
1
1
0
0
1
1
0
8
Legend
E
Eagle or Better
B
Birdie
P
Par
G
Bogey or Greater
C
Cut-off birdie