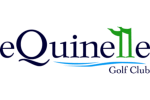 Notables
TC-C match saw Judge Etto advance over HELFM.
Chip-Me-In chips in for birdie on 18.
Kadaver had 3 birdies in a row on the front and liked it so much he repeated on the back nine.
Chef is acknowledged for going 3-0 with a couple of birds and a couple of punches from Kadaver after Chef hit him first and they have to learn to play nice !
Bookie is distracted by HELFM and would have forgotten to rake a bunker until reminded by the cart girl.
An unidentified group thought the pace of play was too fast, even though they came in last!
Toothfairy would have been a star but didnt listen to the OC who begged her before the round to leave some dogs money for others. She nonetheless took 2 dogs and $60 and is the envy of many. No star but huge admiration!
TJ, who went 3-0, was clearly best dressed golfer and won the usual bottle of tequila.
The first group with Grumpy aboard finished well ahead of the pack and claimed the entire patio for the Slammer Tour.
Thanks to Grumpy and TJ for their Evolution Physio Skin and Tanco Dog duties done with expedience and accuracy.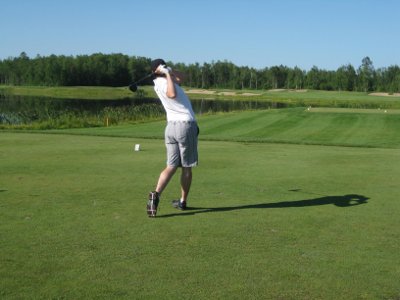 Quotables
The scores on this card are just an estimate.
Kadavers round was described as 1up, 2up 3up 4up 5up 6up 7up...
Grumpy set off at least 1 car alarm in the parking lot, but Grumpy makes it funny.
It's rice for dinner for Spud.
Yesterday it was little IronMaiden skulls, today they are larger.
I'm just 2" short of being good.
After 4 putting I need shock treatment.
Thanks for the motivation Chef, even if it's only a beer.
Danger has stewardesses serving meals on his drives.
Don't even think of going for the pin.
Sun Jun 10, 2012
---
Summary


A full field of 24 Slammers/Sun Worshipers ventured to eQuinelle near Kempville to play one of our favourite venues. Perfect greens, lush fairways,helpful marshal, hospitable staff and 18 perfect golf holes make us realize....... it's rarely better.



Stars
KaDaver
The golfer with the skull dog markers used several today, one of which held up for a dog, to go along with his 2 skins earned among his 6 birdies and an undefeated day which meant he retains his #2 ranking. Whew!
chill (r)
It's just another outstanding Chill day as she goes 3-0 in her matches, defending her #29 position, with a bird and a dog which got inside Kadaver's 2' effort. Impressive !
Robo (r)
Robo was lowest ranked in his group starting out, and upset all his opponents going 3-0. That is the essence of Slamming, and worthy of stardom. Well done !

Onsite Coordinator

Stats

Attendance: 24
Scoring Average: 89
Birdie Average: 1
Course Rating: 9
Best aspects of course: We played the ball down and had excellent lies on every fairway even when missing the fairway.

Kids

Event Fees

ST Member: $56
EG Member: $49
EG Unl. Member: $42

Make a Wish Total
UPSETS
DEFENCES
Challenger
Defender
Hole
Challenger
Defender
Hole
Cuba [

54

]
Bookie [

21

]
11
HELFM [

223

]
Chef [

4

]
11
Old Spice [

79

]
Grumpy [

61

]
11
The Judge [

80

]
Chef [

4

]
11
Robo (r) [

113

]
Sutty [

58

]
13
Grumpy [

61

]
KaDaver [

2

]
11
Small Pak (r) [

64

]
Sutty [

58

]
14
Gator (r) [

94

]
Cuba [

54

]
12
Robo (r) [

113

]
Danger [

49

]
15
Aqua (r) [

464

]
Old Spice [

79

]
12
Robo (r) [

113

]
Small Pak (r) [

64

]
17
Popeye [

56

]
Chef [

4

]
13
Chip me in [

226

]
PingMan [

210

]
14
Old Spice [

79

]
KaDaver [

2

]
14
Raker [

91

]
Cuba [

54

]
14
HELFM [

223

]
Popeye [

56

]
14
Sutty [

58

]
Danger [

49

]
14
Precious (r) [

Unr

]
ToothFairy [

89

]
14
Chip me in [

226

]
chill (r) [

29

]
14
Gator (r) [

94

]
Bookie [

21

]
15
HELFM [

223

]
The Judge [

80

]
15
Chip me in [

226

]
Snake (r) [

99

]
15
Precious (r) [

Unr

]
TJ [

35

]
16
The Judge [

80

]
Popeye [

56

]
16
Precious (r) [

Unr

]
Spud [

84

]
16
Raker [

91

]
Bookie [

21

]
17
ToothFairy [

89

]
TJ [

35

]
17
Aqua (r) [

464

]
Grumpy [

61

]
18
Spud [

84

]
TJ [

35

]
18
Small Pak (r) [

64

]
Danger [

49

]
18
Gator (r) [

94

]
Raker [

91

]
18
ToothFairy [

89

]
Spud [

84

]
18
PingMan [

210

]
Snake (r) [

99

]
18
Snake (r) [

99

]
chill (r) [

29

]
18
PingMan [

210

]
chill (r) [

29

]
18
INDIVIDUAL PLAYER STATS
Slammer
Score
Birds
Eagles
Dogs
Bones
Skins
Bones
Record
Points
chill (r)
84
1
0
1
30
0
0
3-0-0
6
Chef
74
2
0
0
0
1
35
3-0-0
6
Cuba
79
2
0
0
0
0
0
3-0-0
6
Robo (r)
85
0
0
0
0
0
0
3-0-0
6
TJ
87
1
0
0
0
0
0
2-0-1
5
KaDaver
72
6
0
1
30
2
70
2-0-0
4
Old Spice
81
2
0
0
0
0
0
2-1-0
4
Popeye
84
2
0
0
0
0
0
2-1-0
4
Snake (r)
88
1
0
0
0
0
0
2-1-0
4
Spud
89
1
0
0
0
0
0
1-0-2
4
Danger
90
1
0
0
0
0
0
2-1-0
4
Bookie
97
0
0
0
0
0
0
2-1-0
4
ToothFairy
87
1
0
2
60
0
0
1-1-1
3
PingMan
86
0
0
0
0
0
0
1-2-0
2
The Judge
88
1
0
0
0
0
0
1-2-0
2
Small Pak (r)
89
0
0
0
0
0
0
1-2-0
2
Raker
95
1
0
0
0
0
0
1-2-0
2
Grumpy
100
0
0
0
0
0
0
1-2-0
2
Chip me in
94
1
0
0
0
0
0
0-3-0
0
Precious (r)
94
0
0
0
0
0
0
0-3-0
0
HELFM
98
0
0
0
0
0
0
0-3-0
0
Aqua (r)
100
0
0
0
0
0
0
0-2-0
0
Sutty
100
0
0
0
0
0
0
0-3-0
0
Gator (r)
102
1
0
0
0
0
0
0-3-0
0
SKINS
HOLE
1
2
3
4
5
6
7
8
9
OUT
10
11
12
13
14
15
16
17
18
IN
TOTAL
SKINS
PAR
4
4
3
5
4
5
4
3
4
36
4
5
4
3
4
4
3
4
5
36
72
KaDaver
4
5
3
5
4
4
3
2
5
35
4
5
5
4
3
3
2
6
5
37
72
2
Chef
5
4
3
4
4
5
5
3
4
37
4
4
4
3
4
4
5
4
5
37
74
1
Cuba
6
4
3
6
4
4
5
3
6
41
4
5
5
4
4
4
2
5
5
38
79
0
Old Spice
5
4
4
6
4
5
4
4
5
41
5
4
5
3
5
5
5
4
4
40
81
0
Popeye
7
5
3
5
5
5
4
5
4
43
5
8
4
4
4
3
4
5
4
41
84
0
chill (r)
4
6
3
6
5
5
6
6
5
46
4
5
4
4
4
4
2
6
5
38
84
0
Robo (r)
5
4
4
5
4
6
6
4
5
43
5
6
4
4
4
5
3
5
6
42
85
0
PingMan
6
5
3
6
6
5
6
5
5
47
4
5
4
3
5
4
3
4
7
39
86
0
ToothFairy
5
6
2
5
4
5
6
4
6
43
7
5
5
3
4
4
4
7
5
44
87
0
TJ
4
5
3
6
5
5
5
5
4
42
5
8
5
6
3
4
3
6
5
45
87
0
Snake (r)
6
5
3
7
4
4
5
3
4
41
7
5
4
5
4
5
5
6
6
47
88
0
Spud
6
4
5
7
4
4
5
4
6
45
5
5
4
4
5
5
3
6
7
44
89
0
Small Pak (r)
6
6
3
6
5
5
6
3
5
45
5
5
5
4
5
4
5
5
6
44
89
0
Danger
6
4
5
5
5
8
5
5
6
49
4
4
4
4
6
5
4
5
5
41
90
0
Chip me in
6
5
5
6
6
6
8
3
6
51
5
5
5
3
6
5
4
6
4
43
94
0
Precious (r)
5
4
4
8
4
7
7
3
7
49
5
6
5
4
5
5
4
5
6
45
94
0
Bookie
6
5
4
8
5
6
5
4
7
50
4
6
4
7
5
4
4
5
8
47
97
0
HELFM
7
4
6
8
5
6
5
5
6
52
7
8
4
4
5
5
3
5
5
46
98
0
Grumpy
8
5
5
6
5
6
6
5
5
51
5
8
5
4
7
5
3
6
6
49
100
0
Sutty
6
6
5
8
5
5
8
6
6
55
5
5
4
4
6
5
3
7
6
45
100
0
Gator (r)
7
5
2
6
6
6
6
5
5
48
6
6
7
6
6
6
4
5
8
54
102
0
TOTAL
0
0
0
1
0
0
1
1
0
0
0
0
0
0
0
0
0
0
3
Legend
E
Eagle or Better
B
Birdie
P
Par
G
Bogey or Greater
C
Cut-off birdie