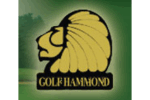 Notables
REMINDER: Deadline for registering for the TOUR Championships (13 divisions) is May 22!!
POP NOTABLE: Both groups came in at less than 4hr 10 mins!! Well done!!
TAN CO DOGGIES: There were 3 puppies worth @13 bones each won by Happy and MeekaGolf with a double win. Marvelous!!
EVOLUTION PHYSIO SKINS: There were lots of skins today with 8 won by three Slammers. Skins were 4 bones per going to Wally with 3 and GolfNut with 1. MeekaGolf has a 4 skin day!! Great Shooting!!
THANKS: To Happy for collecting and doing a great job as Doggie Master and to MeekaGolf for the excellent job as SkinsMaster! Thanks!!
NOTABLE: KidsClub plays with an old set of clubs, his kids' clubs and odds and sods since his clubs were stolen out of his car while it was parked at his home!!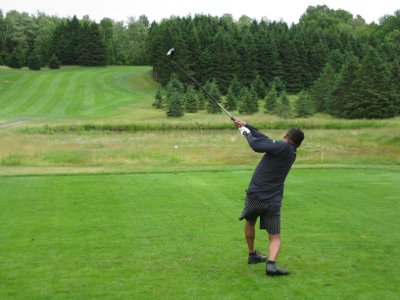 Quotables
Bagger, is your name related to sand or Vance??
Best aspect of the course was playing with members! wasn't it!!
How many Disney characters are there on the Slammer Tour? There is Happy, Grumpy, Lucky!!
What about all the dopeys?!!
Happy! Are you happy about that?!!
You're a wedgy in!!
Well, I've taken my quota of strokes on that hole!!
A 8 is a 8, is a 8, is a 8!!
2tonbud looks like he going to walk out with 2 wives!!
Ladies, hold your ears. MeekaGolf has 4 skins!!
Bagger is out of sync!!
PapaMalone uses a guitar pick as a ball marker. Neato, Mr. Guitar Man!!
Thu May 17, 2012
---
Summary


What a way to get a jump start on the long weekend by playing in a Slammer Tour event! An early morning tee time, warm sunny weather and a golf course like Hammond that was in lush condition...and the SlammerTour took advantage of the situation. Some great matches, good golf, good company and enjoyable 19th hole all provided signals to a great long weekend. Will you be Slamming this long weekend?! Thanks Slammers for the successful event!!



Stars
MeekaGolf (r)
This Rookie Slammer is a player. MeekaGolf, our first star, wins all of his matches by taking out out Bagger, GolfNut and 2tonbud. He has 3 birdies, 2 doggies and 4 skins. His match play performance and puppies and skins makes him our undisputed first star! Congratulations!!
Wally (r)
Solid and steady wins the race or is it the matches. Wally takes the 2nd star as he successfully defends against KidsClub, PapaMalone and Happy. He takes home 3 skins to boot! Excellent!!
2tonbud (r)
The 3rd star goes to the first timer 2tonbud as he goes 2-1-0. He is a player as he takes our first star, MeekaGolf, to the 18th and defeats GolfNut on the 18th. Welcome and Great Job 2tonbud!!

Onsite Coordinator

Stats

Attendance: 8
Scoring Average: 91
Birdie Average: 0.38
Course Rating: 7.5
Best aspects of course: The rough was tough, the fairway and greens were in very good condition.

Kids

Event Fees

ST Member: $35
EG Member: $29
EG Unl. Member: $24

Make a Wish Total
UPSETS
DEFENCES
Challenger
Defender
Hole
Challenger
Defender
Hole
Happy [

156

]
Papa Malone [

74

]
12
Papa Malone [

74

]
KidsClub [

71

]
12
MeekaGolf (r) [

63

]
Bagger [

32

]
14
Papa Malone [

74

]
Wally (r) [

18

]
13
2tonbud (r) [

Unr

]
Bagger [

32

]
15
Happy [

156

]
Wally (r) [

18

]
14
2tonbud (r) [

Unr

]
GolfNut [

252

]
18
GolfNut [

252

]
MeekaGolf (r) [

63

]
14
GolfNut [

252

]
Bagger [

32

]
18
Happy [

156

]
KidsClub [

71

]
16
KidsClub [

71

]
Wally (r) [

18

]
17
2tonbud (r) [

Unr

]
MeekaGolf (r) [

63

]
18
INDIVIDUAL PLAYER STATS
Slammer
Score
Birds
Eagles
Dogs
Bones
Skins
Bones
Record
Points
MeekaGolf (r)
83
3
0
2
26
4
16
3-0-0
6
Wally (r)
84
0
0
0
0
3
12
3-0-0
6
2tonbud (r)
85
0
0
0
0
0
0
2-1-0
4
KidsClub
92
0
0
0
0
0
0
2-1-0
4
Happy
96
0
0
1
13
0
0
1-2-0
2
GolfNut
89
0
0
0
0
1
4
1-2-0
2
Bagger
93
0
0
0
0
0
0
0-3-0
0
Papa Malone
106
0
0
0
0
0
0
0-3-0
0
SKINS
HOLE
1
2
3
4
5
6
7
8
9
OUT
10
11
12
13
14
15
16
17
18
IN
TOTAL
SKINS
PAR
5
4
4
4
3
4
4
3
5
36
4
4
5
3
4
4
3
5
4
36
72
MeekaGolf (r)
4
4
5
7
2
6
4
4
7
43
4
4
4
4
5
6
3
5
5
40
83
4
Wally (r)
5
5
4
6
4
6
5
4
5
44
5
4
5
4
4
4
4
5
5
40
84
3
GolfNut
5
5
6
5
4
4
5
5
6
45
5
4
5
4
5
6
3
6
6
44
89
1
2tonbud (r)
6
6
5
4
3
5
4
3
6
42
4
5
6
4
5
4
3
7
5
43
85
0
KidsClub
6
5
6
4
4
5
4
3
7
44
5
5
6
4
7
4
4
8
5
48
92
0
Bagger
5
7
6
4
3
6
5
6
6
48
4
4
6
4
5
5
5
5
7
45
93
0
Papa Malone
8
6
8
5
4
5
6
4
6
52
7
7
7
4
7
5
4
7
6
54
106
0
TOTAL
1
1
1
0
1
1
0
0
1
0
0
1
0
1
0
0
0
0
8
Legend
E
Eagle or Better
B
Birdie
P
Par
G
Bogey or Greater
C
Cut-off birdie