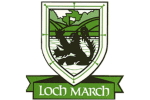 Notables
WELCOME: First timer, Bob2705, get the hang of the Tour quickly by going undefeated and taking home a skin. And by consensus of the Slammers he needs a Slammer name. Suggestions?!
POP REMINDER: Know your tee time and come to the first tee at least 10 minute early. Be ready to hit before your name is called on the first tee!
NOTABLE: Chill calls home to have some of her old clubs delivered!!
NOTABLE: One foursome (not to be named) puts 6 balls in the water on #7 a par 3 and there is a drop zone on that hole!!
TAN CO DOGGIES: All four puppies were taken home today. These 30 bone beauties were taken by TJ (#13 @11ft), Tad (#16 @5ft), KidsClub (#2 @6ft) and Chill (#7 @5ft). Congrats!!
EVOLUTION PHYSIO SKINS: 6 skins won today with 5 won with birdies and 1 won with a par. Skin winners at 18 bones per skin were KaDaver, Bookie, Tad, Rexall, FrenchHooligan and Bob2705. Well done!!
THANKS: Without volunteers the tour wouldn't function. Pommie and Gazzif did a much appreciated job of taking care of Skins and Dogs, respectively. Thank you!!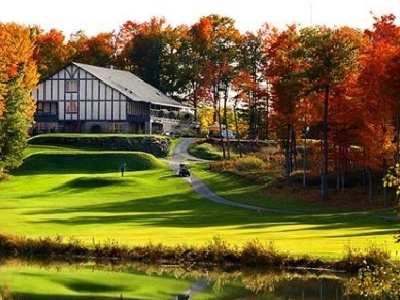 Quotables
For Bob2705 handle, how about Player to be named later or Future Bob or ZIPCODE or BobRahAnn???
I owe you a beer from last fall. Is it stale?
In this situation I need half my bag!!
Woo, broke the belt on that one. Really let it out!!
Sounded like another one of Popeye's belt poppers!!
Be a man...take out your driver!!
This $300 driver has an anti-hook guarantee...Yikes, look at that hook!!
Sunny, we need you out there...do your thing and bring out the sun!
He is on French language training. Maybe I should take French, then people could understand me!!
The worst shot ever..that water doesn't come into play!!
Look at that beaver (porcupine)!!
This tree marks ths spot where Stevie Ray did......Ask Stevie for the rest!!
Rexall and Sunny said they donate their skin and doggie money to the Slammers to drink???!
Sat Jun 2, 2012
---
Summary


As we started the event, the course was wet and there was the threat of rain. The golf gods toyed with the hearts and minds of the Slammers with a few sprinkles and some dark threating clouds but the rain never materialized making way for a nice sunny afternoon of Slammer golf. Wow, absolutely fantastic Conditions were tough but of course with match play scoring is not important. What counts is how you do against your opponents hole by hole... and there was some interesting Slamming highlighting the day. And as we know Loch March has one of the nicest patios in the area and the Slammers took advantage of summer conditions on the 19th hole. We raise our glasses to summer, Slammer golf and our fellow Slammers!!



Stars
TadPole
The first star, a rookie, is finding his groove on the Slammer Tour. Tad goes undefeated today. Under tough scoring conditions, Tad registers 2 birdies and takes home a dog and a skin. Congratulations!!
HighFive (r)
HighFive, a rookie celebrating his 11th event, takes home second star honours. He marks this event with his first 3-0-0 day taking out FrenchHooligan, Princess and Turtle. Excellent!
KaDaver
The third star honours goes to KaDaver, the EG Junior Program Rep. He successfully defends against Popeye, Cuba and Pipeline. He has a birdie and takes home a skin to boot. Outstanding!

Onsite Coordinator

Stats

Attendance: 24
Scoring Average: 97
Birdie Average: 0.29
Course Rating: 8
Best aspects of course: Wet but well groomed fairway and greens.

Kids

Event Fees

ST Member: $62
EG Member: $53
EG Unl. Member: $44
UPSETS
DEFENCES
Challenger
Defender
Hole
Challenger
Defender
Hole
The Compressor (r) [

Unr

]
SpoonHead [

125

]
12
Aqua (r) [

460

]
Sunny [

79

]
11
Sunny [

79

]
TJ [

24

]
12
Aqua (r) [

460

]
Pommie [

96

]
11
Stevie Ray [

39

]
Bubba [

29

]
12
Bookie [

80

]
Rexall [

17

]
11
Turtle [

193

]
Princess [

166

]
12
SpoonHead [

125

]
TadPole [

78

]
11
KidsClub [

36

]
Bubba [

29

]
14
Bookie [

80

]
Spud [

69

]
11
HighFive (r) [

46

]
FrenchHooligan [

27

]
14
Pommie [

96

]
Sunny [

79

]
12
The Compressor (r) [

Unr

]
chill (r) [

52

]
14
Aqua (r) [

460

]
TJ [

24

]
12
TadPole [

78

]
chill (r) [

52

]
14
Raker [

163

]
Rexall [

17

]
12
Gazzif [

40

]
Bubba [

29

]
15
Raker [

163

]
Spud [

69

]
12
Pipeline (r) [

82

]
Popeye [

42

]
15
Princess [

166

]
HighFive (r) [

46

]
12
Stevie Ray [

39

]
KidsClub [

36

]
16
Princess [

166

]
FrenchHooligan [

27

]
14
Raker [

163

]
Bookie [

80

]
17
Popeye [

42

]
KaDaver [

11

]
15
Cuba [

60

]
Popeye [

42

]
18
Pommie [

96

]
TJ [

24

]
15
SpoonHead [

125

]
chill (r) [

52

]
18
Pipeline (r) [

82

]
KaDaver [

11

]
16
Gazzif [

40

]
Stevie Ray [

39

]
17
Gazzif [

40

]
KidsClub [

36

]
17
Cuba [

60

]
KaDaver [

11

]
17
Spud [

69

]
Rexall [

17

]
17
Turtle [

193

]
FrenchHooligan [

27

]
17
Turtle [

193

]
HighFive (r) [

46

]
17
Pipeline (r) [

82

]
Cuba [

60

]
18
The Compressor (r) [

Unr

]
TadPole [

78

]
18
INDIVIDUAL PLAYER STATS
Slammer
Score
Birds
Eagles
Dogs
Bones
Skins
Bones
Record
Points
KaDaver
84
1
0
0
0
1
18
3-0-0
6
Rexall
89
0
0
0
0
1
18
3-0-0
6
Sunny
87
0
0
0
0
0
0
3-0-0
6
HighFive (r)
93
0
0
0
0
0
0
3-0-0
6
Stevie Ray
97
0
0
0
0
0
0
3-0-0
6
TadPole
84
2
0
1
30
1
18
2-0-1
5
The Compressor (r)
87
1
0
0
0
1
18
2-0-1
5
TJ
95
0
0
1
30
0
0
2-1-0
4
KidsClub
102
0
0
1
30
0
0
2-1-0
4
FrenchHooligan
94
1
0
0
0
1
18
2-1-0
4
Cuba
87
0
0
0
0
0
0
2-1-0
4
Spud
87
1
0
0
0
0
0
2-1-0
4
Pipeline (r)
88
0
0
0
0
0
0
1-2-0
2
SpoonHead
102
0
0
0
0
0
0
1-2-0
2
Gazzif
102
0
0
0
0
0
0
1-2-0
2
Raker
103
0
0
0
0
0
0
1-2-0
2
Pommie
103
0
0
0
0
0
0
1-2-0
2
Turtle
104
0
0
0
0
0
0
1-2-0
2
chill (r)
105
0
0
1
30
0
0
0-3-0
0
Bookie
111
1
0
0
0
1
18
0-3-0
0
Popeye
96
0
0
0
0
0
0
0-3-0
0
Bubba
111
0
0
0
0
0
0
0-3-0
0
Aqua (r)
112
0
0
0
0
0
0
0-3-0
0
Princess
115
0
0
0
0
0
0
0-3-0
0
SKINS
HOLE
1
2
3
4
5
6
7
8
9
OUT
10
11
12
13
14
15
16
17
18
IN
TOTAL
SKINS
PAR
4
3
4
4
5
5
3
4
4
36
4
4
4
3
5
5
3
4
4
36
72
TadPole
5
3
4
4
6
4
4
6
4
40
6
4
5
5
5
7
2
5
5
44
84
1
KaDaver
5
4
3
8
5
5
4
4
5
43
7
4
5
3
5
5
3
5
4
41
84
1
The Compressor (r)
5
3
4
6
6
5
3
5
5
42
5
5
4
5
4
5
4
5
8
45
87
1
Rexall
4
3
4
4
7
5
3
5
4
39
4
4
7
7
7
7
3
5
6
50
89
1
FrenchHooligan
7
3
6
5
7
7
4
5
3
47
7
5
5
6
6
5
4
4
5
47
94
1
Bookie
8
5
6
3
8
8
6
8
5
57
6
5
6
6
7
7
4
7
6
54
111
1
Cuba
5
4
5
4
5
5
3
5
4
40
6
6
5
4
6
5
4
6
5
47
87
0
Sunny
5
4
4
4
5
7
5
5
4
43
5
5
4
3
5
7
5
5
5
44
87
0
Spud
4
4
4
4
5
6
5
6
5
43
5
4
5
4
7
7
2
6
4
44
87
0
Pipeline (r)
5
5
5
4
5
6
3
5
4
42
5
6
5
3
5
6
4
7
5
46
88
0
HighFive (r)
5
3
5
5
6
7
6
5
6
48
7
4
4
4
5
7
3
5
6
45
93
0
TJ
6
4
5
4
8
5
7
6
5
50
6
6
5
3
6
6
3
5
5
45
95
0
Popeye
8
3
4
6
5
5
5
8
8
52
6
4
5
5
5
7
3
4
5
44
96
0
Stevie Ray
6
4
4
5
8
5
3
5
5
45
5
5
6
5
6
6
4
7
8
52
97
0
SpoonHead
7
4
5
5
8
5
6
5
5
50
8
6
6
5
7
6
5
4
5
52
102
0
KidsClub
5
3
5
5
6
7
5
6
4
46
6
6
6
5
6
8
7
7
5
56
102
0
Gazzif
6
3
5
4
7
7
5
4
5
46
8
6
7
4
7
8
3
8
5
56
102
0
Turtle
5
7
5
6
5
6
4
4
4
46
6
6
8
4
8
8
6
6
6
58
104
0
chill (r)
6
5
6
5
6
8
3
5
5
49
8
6
5
4
8
7
4
6
8
56
105
0
Bubba
7
5
8
6
8
6
6
7
4
57
5
6
6
4
8
8
4
8
5
54
111
0
Aqua (r)
8
5
7
6
7
8
4
7
5
57
8
7
8
3
6
6
3
6
8
55
112
0
Princess
6
4
6
5
7
8
7
6
5
54
7
7
8
5
8
7
5
8
6
61
115
0
TOTAL
0
0
1
1
0
1
0
0
1
1
0
0
0
1
0
0
0
0
6
Legend
E
Eagle or Better
B
Birdie
P
Par
G
Bogey or Greater
C
Cut-off birdie