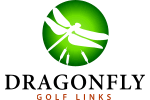 Notables
HM: Chef goes 3-0-0 taking out Malone, Ozone and Burr. Well done!!
HM: KidsClub takes home 6 points by winning against Gazzif, Bubba65 and Sutty. Nice job!!
HM: Ozone is the big bones winner taking home a skin and 2 dogs. Great job!!
SPECIAL THANKS: To DragonFly for donating a sleeve of ProV's and a pack of tees for the doggie on hole #7. Thank you!!
SPECIAL THANKS: To Bubba65 for donating a Callaway Biggest Big Bertha driver head for the first star!!
NOTABLE: (two glove) Burr makes his Slammer debut. He is the GM of Dragonfly. Welcome!!
EVOLUTION PHYSIO SKINS: 3 skins all won with birdies worth 31 bones per won by Gazzif, Ozone, and Malone. Congratulations!!
TAN CO DOGGIES: 4 puppies today worth 25 bones per, won by Ozone (#5 @9ft), FrenchHooligan (#7 @15ft), The Game (#13 @12ft) and Ozone #18 @15ft). Job well done, Slammers!!
THANKS: Cuba, the SkinMaster, and Hacker, the Doggie Master, deserve our appreciation and thanks for doing such a great job!!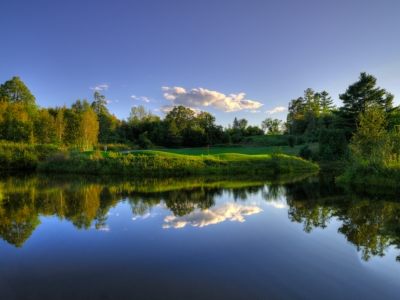 Quotables
You need to stand up Hacker when you do the Doggie report.........argh!
Is it Gaziff or Gazzif or Gazziff?
If everything was easy, it wouldn't be fun!!
Thought it was in... its a mother-in-law...too much lip!!
I am going to put on a putting clinic today!!
My provisional is a Bridgestone...response from the other 3 "but its yellow"!!
What is that about the girl in the yellow bathing suit that got wet!!
I would play barefoot again!!
Who is that wanker?
You know, I can only understand about half the words that Pommie speaks....thats more than I understand!!
Just nod your head and laugh!!
Did he dress himself, or did his mother or wife dress him?!
Is that tree bank worth two 3 putts?!
Should we call you barker after that tree shot?
We can't put any of those quotables on the quotables since they are not quotable in public!!
Gazzif, you just lost one of your z'eds!!
Sun May 6, 2012
---
Summary


The wonderful spring of March returned in full glory today as the Slammers played under sunny, hot and clear conditions at Dragonfly. The course is relatively wide open on the front 9 providing lots of foregiveness for the errant shot while the tighter back 9 provided the need for more accuracy taking 10 matches to 17th and 6 to the 18th. And the 19th hole was celebrated on patio under near summer conditions...a truly great way to cap off another successful SlammerTour event!! Thanks to the sellout group of Slammers for making this such an enjoyable event!!



Stars
Harley (r)
Harley continues with his winning ways successfully defending against BearCat and FrenchHooligan as his steady swing and dapper hat establishes him on the Tour. His match play results and his scoring identifies him as a candidate for team West in the Commish Cup. Awesome rookie!!
T-Bone
T-Bone has great day on the tour as he defeats Grumpy, defends against Pommmie and is all square with FlameWorker. He registers his lowest round of this early season. Niccccccccccce!!
Cuba
This steady edddie, Cuba, goes to work to take home 6 points. He has an upset against DeeJay and successfully defends against Hacker and the Game. Good solid match play with all his matches won on the 17th. Congratski!!

Onsite Coordinator

Stats

Attendance: 20
Scoring Average: 92
Birdie Average: 0.5
Course Rating: 6
Best aspects of course: Country hospitality and service

Kids

Event Fees

ST Member: $45
EG Member: $39
EG Unl. Member: $33

Make a Wish Total
UPSETS
DEFENCES
Challenger
Defender
Hole
Challenger
Defender
Hole
T-Bone [

82

]
Grumpy [

60

]
12
Princess [

139

]
BearCat [

43

]
11
FlameWorker [

94

]
Grumpy [

60

]
14
Princess [

139

]
FrenchHooligan [

89

]
11
KidsClub [

75

]
Bubba [

61

]
14
BearCat [

43

]
Harley (r) [

29

]
13
FrenchHooligan [

89

]
BearCat [

43

]
15
Burrhead (r) [

Unr

]
Chef [

6

]
14
Cuba [

25

]
DeeJay [

18

]
17
Sutty [

103

]
KidsClub [

75

]
15
FlameWorker [

94

]
Pommie [

85

]
17
Ozone [

37

]
Chef [

6

]
16
KidsClub [

75

]
Gazzif [

55

]
17
Burrhead (r) [

Unr

]
Malone [

24

]
16
Pommie [

85

]
Grumpy [

60

]
18
Bubba [

61

]
Gazzif [

55

]
16
Pommie [

85

]
T-Bone [

82

]
16
Ozone [

37

]
Malone [

24

]
17
The Game [

46

]
DeeJay [

18

]
17
Hacker [

32

]
DeeJay [

18

]
17
Hacker [

32

]
Cuba [

25

]
17
The Game [

46

]
Cuba [

25

]
17
Sutty [

103

]
Gazzif [

55

]
17
FrenchHooligan [

89

]
Harley (r) [

29

]
17
The Game [

46

]
Hacker [

32

]
18
Malone [

24

]
Chef [

6

]
18
Sutty [

103

]
Bubba [

61

]
18
FlameWorker [

94

]
T-Bone [

82

]
18
Burrhead (r) [

Unr

]
Ozone [

37

]
18
INDIVIDUAL PLAYER STATS
Slammer
Score
Birds
Eagles
Dogs
Bones
Skins
Bones
Record
Points
Chef
81
1
0
0
0
0
0
3-0-0
6
Cuba
83
0
0
0
0
0
0
3-0-0
6
KidsClub
88
0
0
0
0
0
0
3-0-0
6
T-Bone
93
0
0
0
0
0
0
2-0-1
5
FlameWorker
94
0
0
0
0
0
0
2-0-1
5
FrenchHooligan
91
0
0
1
25
0
0
2-1-0
4
Malone
83
1
0
0
0
1
31
2-1-0
4
Gazzif
92
1
0
0
0
1
31
2-1-0
4
Harley (r)
86
1
0
0
0
0
0
2-0-0
4
DeeJay
88
1
0
0
0
0
0
2-1-0
4
Ozone
86
1
0
2
50
1
31
1-2-0
2
Hacker
91
1
0
0
0
0
0
1-2-0
2
Bubba
95
0
0
0
0
0
0
1-2-0
2
BearCat
96
0
0
0
0
0
0
1-2-0
2
Pommie
99
1
0
0
0
0
0
1-2-0
2
The Game
95
0
0
1
25
0
0
0-3-0
0
Burrhead (r)
89
1
0
0
0
0
0
0-3-0
0
Sutty
97
1
0
0
0
0
0
0-3-0
0
Grumpy
108
0
0
0
0
0
0
0-3-0
0
Princess
110
0
0
0
0
0
0
0-2-0
0
SKINS
HOLE
1
2
3
4
5
6
7
8
9
OUT
10
11
12
13
14
15
16
17
18
IN
TOTAL
SKINS
PAR
4
4
4
4
3
5
3
4
5
36
4
5
4
3
4
5
4
4
3
36
72
Malone
4
4
4
4
3
6
4
5
7
41
5
5
4
4
3
8
4
4
5
42
83
1
Ozone
5
4
5
6
3
6
3
4
5
41
4
6
6
3
4
8
7
5
2
45
86
1
Gazzif
4
5
6
6
3
6
4
3
7
44
6
6
4
4
6
7
5
6
4
48
92
1
Chef
4
5
5
4
3
5
3
5
5
39
5
4
4
3
6
7
5
5
3
42
81
0
Cuba
5
6
5
5
3
5
4
5
6
44
6
5
4
4
4
5
4
4
3
39
83
0
Harley (r)
5
6
4
8
3
5
3
4
5
43
4
4
5
4
6
6
6
5
3
43
86
0
KidsClub
4
6
5
4
3
6
4
5
6
43
5
7
4
4
5
5
7
4
4
45
88
0
DeeJay
6
5
5
5
2
5
4
4
6
42
5
7
5
4
5
6
5
5
4
46
88
0
Burrhead (r)
5
4
5
4
2
7
3
8
6
44
6
6
4
4
6
6
6
4
3
45
89
0
FrenchHooligan
5
6
6
5
4
6
3
4
5
44
4
6
5
3
6
5
6
6
6
47
91
0
Hacker
5
4
7
5
4
5
4
5
6
45
5
4
5
3
6
8
7
5
3
46
91
0
T-Bone
4
5
5
5
3
6
3
7
8
46
4
5
6
4
4
8
6
6
4
47
93
0
FlameWorker
4
5
7
6
3
5
4
6
8
48
6
5
5
4
5
6
6
5
4
46
94
0
The Game
4
5
7
4
3
8
4
5
6
46
4
5
7
3
8
8
5
6
3
49
95
0
Bubba
5
7
4
6
3
7
6
5
6
49
5
7
5
3
6
6
6
5
3
46
95
0
BearCat
7
6
5
6
3
5
3
6
6
47
5
7
6
7
5
6
6
4
3
49
96
0
Sutty
5
5
6
6
5
6
4
5
6
48
5
4
6
4
5
8
6
6
5
49
97
0
Grumpy
5
6
5
6
8
8
5
8
6
57
5
5
7
5
5
6
8
5
5
51
108
0
Princess
5
8
7
7
4
6
4
7
8
56
6
7
5
6
7
8
7
5
3
54
110
0
TOTAL
0
0
0
0
0
0
0
1
0
0
0
0
0
1
0
0
0
1
3
Legend
E
Eagle or Better
B
Birdie
P
Par
G
Bogey or Greater
C
Cut-off birdie