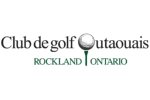 Notables
Kids make $22.50 .... and they thank you!
Dogs go to Sunny, Chilly and TanMan ... $33 each!
Open Skins: Flex (bird #1), TanMan (bird #3, Bird #17), Blender (bird #9) and Rulz (bird #16) ... $19 a pop.
Second star goes to Chilly for another great round ... 74 with 1 bird and 1 Dog. Keep it going!
TanMan gets the nod for 3rd star ... 81 with 2 birds, 1 Dog and 2 Skins ... a profitable day!
Bookie has 2 birds in a row for the first time ever! (#6 and #7). Congrats!
In his Slammer Tour debut, 'Flex' has a bird on the first hole! (and it was good for a $19 Skin!)
Please welcome 2006 Rookies 'Flex' and 'Ryder'!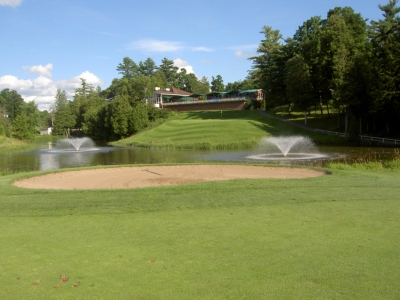 Quotables
Its not like you don't have any money ... go buy some black socks man!
I guess our home course for Intersectionals is Bent Grass ...
First 5-putt I've seen in a very long time ...
I have an eagle eye ....
Where's the elevator?
Sun Aug 6, 2006
---
Summary


1st star goes to Sunny! Sunny won his two matches, had 1 Dog, 1 bird and shot his Slammer career low ...81! Well done sir!



Stats

Attendance: N/A
Scoring Average: 89
Birdie Average: 0.5
Course Rating: 9
Best aspects of course: Gorgeous! Great slick greens!
UPSETS
DEFENCES
Challenger
Defender
Hole
Challenger
Defender
Hole
Sunny [

Unr

]
Squeeky [

Unr

]
13
AnotherGuy [

Unr

]
Chilly [

Unr

]
12
Ridzie (r) [

Unr

]
Speedy (r) [

Unr

]
14
TanMan [

Unr

]
Chilly [

Unr

]
13
Sunny [

Unr

]
Blender (r) [

Unr

]
15
AnotherGuy [

Unr

]
TanMan [

Unr

]
14
MotoMaster [

Unr

]
Macaco [

Unr

]
17
Flex (r) [

Unr

]
Squeeky [

Unr

]
15
Ridzie (r) [

Unr

]
PaperGuy (r) [

Unr

]
17
Turtle (r) [

Unr

]
Bookie [

Unr

]
15
Turtle (r) [

Unr

]
Suds (r) [

Unr

]
15
Speedy (r) [

Unr

]
PaperGuy (r) [

Unr

]
15
Blender (r) [

Unr

]
Squeeky [

Unr

]
16
Macaco [

Unr

]
Ticklar [

Unr

]
16
Macaco [

Unr

]
Fuzzy [

Unr

]
16
MotoMaster [

Unr

]
Fuzzy [

Unr

]
16
Boomer [

Unr

]
Rulz [

Unr

]
17
2Fore [

Unr

]
Rulz [

Unr

]
17
Boomer [

Unr

]
TriPod [

Unr

]
17
Boomer [

Unr

]
2Fore [

Unr

]
17
Bookie [

Unr

]
Suds (r) [

Unr

]
17
TriPod [

Unr

]
Rulz [

Unr

]
18
2Fore [

Unr

]
TriPod [

Unr

]
18
MotoMaster [

Unr

]
Ticklar [

Unr

]
18
Fuzzy [

Unr

]
Ticklar [

Unr

]
18
INDIVIDUAL PLAYER STATS
Slammer
Score
Birds
Eagles
Dogs
Bones
Skins
Bones
Record
Points
Rulz
82
1
0
0
0
0
0
2-0-1
5
TriPod
84
0
0
0
0
0
0
2-0-1
5
Ticklar
87
0
0
0
0
0
0
2-0-1
5
Chilly
74
1
0
1
33
0
0
2-0-0
4
Sunny
81
1
0
1
33
0
0
2-0-0
4
Suds (r)
86
1
0
0
0
0
0
2-0-0
4
Ridzie (r)
86
0
0
0
0
0
0
2-0-0
4
Fuzzy
90
0
0
0
0
0
0
2-1-0
4
Squeeky
95
0
0
0
0
0
0
2-1-0
4
MotoMaster
92
0
0
0
0
0
0
1-1-1
3
TanMan
81
2
0
1
33
0
0
1-1-0
2
2Fore
86
0
0
0
0
0
0
1-2-0
2
Bookie
87
2
0
0
0
0
0
1-1-0
2
PaperGuy (r)
93
0
0
0
0
0
0
1-1-0
2
Boomer
88
0
0
0
0
0
0
0-3-0
0
AnotherGuy
92
0
0
0
0
0
0
0-2-0
0
Blender (r)
92
1
0
0
0
0
0
0-2-0
0
Macaco
95
1
0
0
0
0
0
0-3-0
0
Flex (r)
95
1
0
0
0
0
0
0-1-0
0
Speedy (r)
101
0
0
0
0
0
0
0-2-0
0
Turtle (r)
107
0
0
0
0
0
0
0-2-0
0