You can't just register and play in the Commish's Cup: you have to earn a spot, either by making it into the top-10 of your zone, or as a captain's pick. As with guest teams, Slammer teams must have a combined team scoring median of 85 or more.
Last day of qualifying is the Sunday before the event.
The deadline to opt-in for qualifying is Sunday, June 26th (midnight) and Slammers are committed to the team they have selected and cannot switch teams or attempt to qualify for another team via grandfather clause after this date.
Indicate your interest in qualifying for The Commish's Cup!

We'll see you at Casselview! (hopefully)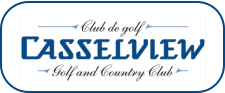 Slammer Team Zones (based on postal codes)
East
K1B, K1C, K1E, K1W, K4A, K4B, K4C, K4K
West
K1Z, K2A, K2B, K2G, K2H, K2K, K2L, K2M, K2R K2S, K2T, K7C
Central
K1J, K1K, K1L, K1M, K1N, K1P, K1R, K1S, K1Y, K2C, K2E, K2P
Québec
J8M, J8P, J8R, J8T, J8X, J8Y, J8Z, J9A, J9H, J9J, J9V, J9X
South
K0A, K1G, K1H, K1T, K1V, K1X, K2J, K4M, K4P
Postal Code Map
Captain Picks
Captains may recruit anyone from any postal code that is not listed in the table above, either for qualifying or as a Captain's pick. Captain's picks may be made from anyone who hasn't qualified for a regional team.
Grandfather Clause
You may try to qualify for your own regional team or for any team you have played for in the past.